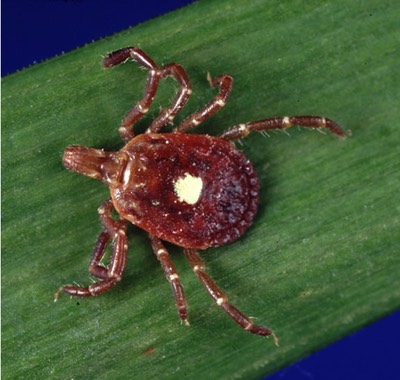 As reported in MedPage Today, the lone star tick, Amblyomma americanum, appears to be the source of the novel virus that hospitalized two Missouri men in 2009, researchers reported. 
A sample of ticks collected last year from the farms of the two men and a nearby site had the so-called Heartland virus, or HRTV, according to Harry Savage, PhD, of the CDC in Atlanta, and colleagues.
Read more about the original study in the American Journal of Tropical Medicine and Hygiene:
First Detection of Heartland Virus (Bunyaviridae: Phlebovirus) from Field Collected Arthropods
Further commentary about this same case found on NPR here.